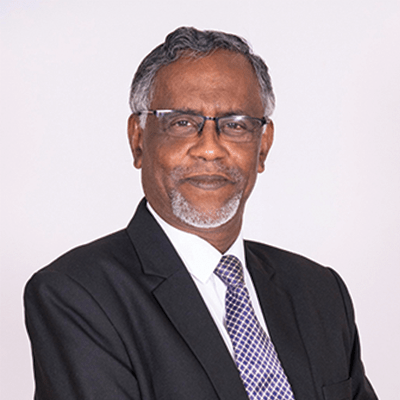 Prof. M. Sudheer is a lawyer and an academician with administrative experience of over three decades. Previously, he was the Principal of the Govt. Law College, Tirunelveli and V.R.K. Law College, Palakkad. Prof. Sudheer has a Masters' degree in Business Law as well as a Masters' degree in Property Law. Apart from a doctoral degree, he also holds Masters' of Arts degrees in English & Political Science. He has supervised over 500 dissertations in postgraduate studies. His areas of research includes cyber crimes.
M.L. (Contracts)
M.L. (Prop. Law)
M.A. (Eng.)
M.A. (Pol. Science)
Attended 2 Refresher Courses.
Business Law & Copyrights.
PG specialisation in Mercantile Law & Property Law. A. (English) and M.A. (Pol. Sci.)
Retired Principal of Government Law College, Tirunelveli& VRK Law College, Pallakad.
Teaching Experience of 33 years. Attended 2 Refresher Courses
NSS Coordinator, Chief Superintendent of Examinations of Law College, Coimbatore & Madurai.
Member of Board of Studies, Education, Ramakrishna Mission Vidyalaya, Coimbatore.
Guiding LL.M. Dissertation for more than 500 students.
Hostel Warden,
TNPSC Question Paper setter,
Question Paper setter in all the Universities in Tamil Nadu & Kerala University.
Senate Member of Dr.Ambedkar Law University, Chennai.
L. Selection Board Member.
Professional Achievements:
Retire Principal of various colleges